Seminar in Brasov, Transylvania
November 28, 2017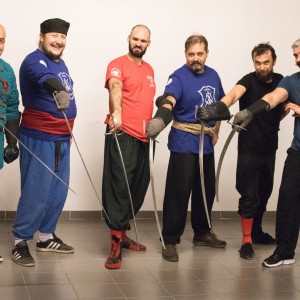 A great weekend seminar in Transylvania! A majestic place with a very interesting and important history to Poland!
I had a wonderful pleasure to teach the Terra Ultrasilvana team from Brasov! They proved to be wonderful hosts, apt students and great fencers!
It was a very insightful event as I had an opportunity to research and retry one of my favorite sabre manuals of De Saint Martin and mixture of Eastern European fencing!
What proved very interesting was the part concerning the Turkish fencing as it was first time I could teach it abroad, not only to my Polish students!
I am really looking forward to visit Braszów again!